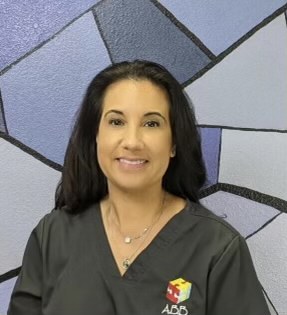 Claudia Zenteno
DIRECTOR
Claudia Zenteno has been working with children with developmental disabilities for over 27 years in Nevada.  She attended the University of Nevada, Reno (UNR), where she obtained a bachelor's degree in psychology with a concentration in speech pathology and applied behavioral analysis.  While attending UNR, Claudia was responsible for implementing 1:1 ABA therapy for children diagnosed with autism, which at the time was a cutting edge therapy for neurodiverse children.  She additionally worked in the Early Childhood Autism Program and became a project trainer, auditor assistant and ultimately lead therapist.  During this time, Claudia was mentored by renowned autism experts, Dr. Ghezzi and Dr. Bijou, and worked alongside them to develop and execute programming for their clients at UNR.  In 2010, she utilized her extensive background in cognitive behavioral therapy to open Autism Building Blocks, the first clinic in Las Vegas that specialized in the multifaceted treatment of autism.  When not working, Claudia enjoys reading Sci Fi, spending quality time with her family, and enjoying outdoor activities such as paddling, hiking and rock climbing.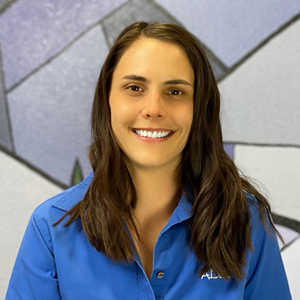 Danielle Leonard, BCBA, LBA
PROGRAM DIRECTOR
Danielle Leonard serves as both the current Clinical Director and as the on-site BCBA for Autism Building Blocks. Danielle has a Bachelors in human physiology from Boston University and a Masters in Applied Behavior Analysis with distinction from Capella University. Danielle has provided ABA therapy services for 7 years in inpatient settings and has worked at Autism Building Blocks since 2014.
Dedicated to the continuous improvement of neurodiverse populations, Danielle specializes in applied behavioral analysis therapy with an emphasis on Autism Spectrum Disorder. Danielle is deeply committed to serving her clients needs and works on individualized programs that are specifically tailored to meet their unique cognitive dispositions. Her goal is to help children reach their highest potential both inside and outside of the center. Danielle is inspired daily by both her adoptive and foster children. In her free time, Danielle enjoys home renovation, traveling and off grid camping.
Daniel Choi, RBT
LEAD INTERVENTIONIST/MANAGER
Daniel Choi has been working at Autism Building Blocks for 7 years as a Register Behavior Technician. Daniel is currently earning a degree in Special Education at Western Governors University. He has previous experience teaching in South Korea as an English Teacher for the Teach and Learn in Korea education program, and has 8 years of additional experience in working as a Summer Counselor with Ivy League English Summer Camp. Daniel is dedicated to helping children reach their full potential and actively finds new ways to engage with them.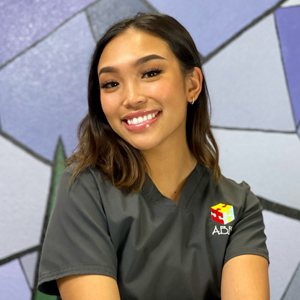 Joelle Caro, RBT
INTERVENTIONIST
Joelle Alexis Caro is a Registered Behavioral Technician at Autism Building Blocks. She is currently taking up Speech Pathology at College of Southern Nevada. Joelle is also very interested in acquiring a degree in Cosmetology. She is genuinely loving, and affectionate to children. She is extremely passionate about child psychology and development. Her journey with child development started in her high school years where she was in top leadership with Best Buddies. Best Buddies is a global volunteer movement that creates opportunities for one-to-one friendships, leadership development, and inclusive living for individuals with intellectual and development disabilities. She attended a leadership conference in Indiana, headed by the founder Anthony Kennedy Shriver. Joelle has learned so much from these past experiences and is currently adapting all those learnings responsible for advocating successful programs for child development. Joelle sees to it that the children she's involved with get the best benefit from these programs that Autism Building Blocks has administered.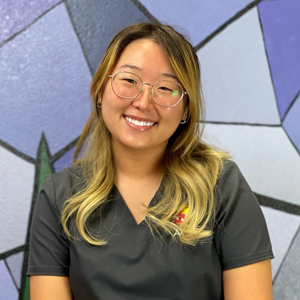 Ashley Lee, RBT
INTERVENTIONIST
Ashley Lee is a behavior technician at Autism Building Blocks for over a year. She is currently a Pre-Nursing student at the University of Las Vegas, Nevada and hopes to pursue a career in Pediatric nursing. What Ashley loves most about working at ABB is that she can see the positive affects ABA therapy has on improving the behavior and functional ability of the clients they serve. In her free, she enjoys spending time with her family and friends playing board games.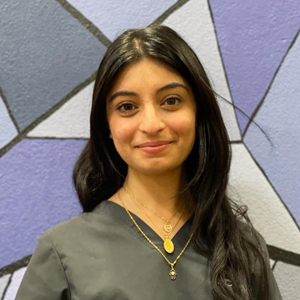 Sarah Al-Shimary, RBT
INTERVENTIONIST
Sarah Al-Shimary is a registered behavior technician at Autism Building Blocks. Sarah is currently majoring in Biochemistry and double minoring in French and Neuroscience at the University of Nevada, Las Vegas. Sarah loves being a part of the Autism Building Blocks team because she is able to directly view the impact she is making on her clients development, which in turns inspires her to push towards being the best behavior technician and aspiring medical professional that she can be. In her free time, Sarah likes to read and learn new languages.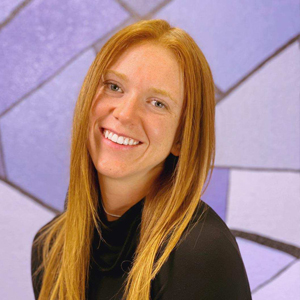 Kevynne Wilkerson. RBT
INTERVENTIONIST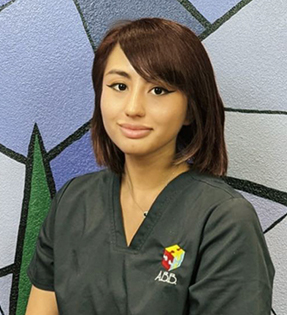 Clarissa Nguyen, B.S. RBT
INTERVENTIONIST
Clarissa Nguyen serves as both the company editor and as a registered behavior technician at Autism Building Blocks located in Las Vegas, Nevada. Clarissa has a Bachelors in Psychology from the University of Colorado at Boulder and will be attending the University of Las Vegas Nevada this fall to pursue a Masters degree in Social Work. She is a deeply compassionate, empathetic and caring individual who wishes to serve and advocate for cognitively impaired children within the foster care system. What Clarissa loves most about being part of the ABB team is that she is able to make an impact in the lives of neurodiverse children and be part of a team that genuinely cares about the progress and continuous success of the clients they serve.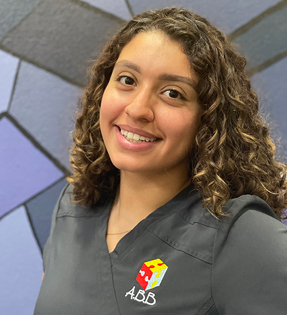 Larissa Negrete, RBT
INTERVENTIONIST
Larissa Negrete is a registered behavioral technician at Autism Building Blocks located in Las Vegas, Nevada. Larissa has a bachelors degree in Health Science from Arizona State University and plans to purse a masters degree in Health Science with a focus in pediatric health. She is driven by her love of helping others and is impassioned by her involvement in our clients social, academic, and behavioral progress.  Larissa enjoys hiking, running and cross fit on her free time.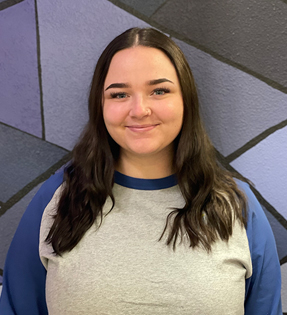 Alexis Woelfel, RBT
INTERVENTIONIST