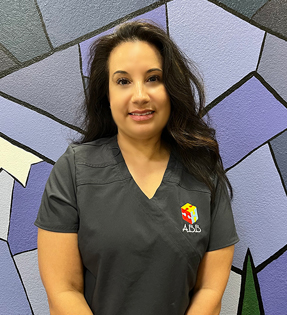 Claudia Zenteno
DIRECTOR
Claudia Zenteno has been working with children with developmental disabilities for over 27 years in Nevada.  She attended the University of Nevada, Reno (UNR), where she obtained a Bachelor's degree in Psychology with a concentration in Speech Pathology and Applied Behavioral Analysis.  While attending UNR, Claudia was responsible for implementing 1:1 ABA therapy for children diagnosed with autism, which at the time was a cutting edge therapy for neurodiverse children.  She additionally worked in the Early Childhood Autism Program and became a project trainer, auditor assistant and ultimately lead therapist.  During this time, Claudia was mentored by renowned autism experts, Dr. Ghezzi and Dr. Bijou, and worked alongside them to develop and execute programming for their clients at UNR.  In 2010, she utilized her extensive background in cognitive behavioral therapy to open Autism Building Blocks, the first clinic in Las Vegas that specialized in the multifaceted treatment of autism.  When not working, Claudia enjoys reading Sci-Fi novels, spending quality time with her family, and enjoying outdoor activities such as paddling, hiking and rock climbing.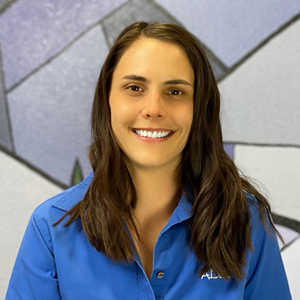 Danielle Leonard, BCBA, LBA
PROGRAM DIRECTOR
Danielle Leonard serves as both the current Clinical Director and as the on-site BCBA for Autism Building Blocks. Danielle has a Bachelors in Human Physiology from Boston University and a Masters in Applied Behavior Analysis with distinction from Capella University. Danielle has provided ABA therapy services for 7 years in inpatient settings and has worked at Autism Building Blocks since 2014.
Dedicated to the continuous improvement of neuro-diverse populations, Danielle specializes in Applied Behavioral Analysis therapy with an emphasis on Autism Spectrum Disorder. Danielle is deeply committed to serving her clients needs and works on individualized programs that are specifically tailored to meet their unique cognitive dispositions. Her goal is to help children reach their highest potential both inside and outside of the center. Danielle is inspired daily by both her adoptive and foster children. In her free time, Danielle enjoys home renovation, traveling and off-grid camping.
Michael Miller, BCBA, LBA
CLINICAL SUPERVISOR
Michael Miller is a Board Certified Behavior Analyst and serves as a Clinical Supervisor at Autism Building Blocks. Michael earned his Bachelors of Science Degree from Utah State University, with a major in Psychology and Minor in Family, Consumer, and Human Development. He earned his Masters of Science in Experimental Psychology with a Specialization in Applied Behavior Analysis from Central Washington University. Michael completed an original Masters Thesis titled Manding in children with autism: Transfer of control from adults to children. Michael has worked in the field of ABA serving autistic individuals since 2009 in home, school, and clinic settings, collaborating with professionals from different disciplines.
A main therapeutic focus for Michael is establishing active learners that are motivated to learn. He emphasizes the establishment of developmental prerequisites necessary to learning more complex skills. In addition, he designs programs and support systems that are individualized to the learner with special consideration taken to neurodiversity, with the accompanying wants and needs. Michael is dedicated to creating a learning environment where a child enjoys attending therapy, is motivated to take on challenging tasks, and feels successful in reaching their individual potential.
When not working, Michael enjoys spending time with his family, listening to and playing music, cross stitching, hiking and camping.
Daniel Choi, RBT
LEAD INTERVENTIONIST
Daniel Choi has been working at Autism Building Blocks for the past seven years as a Registered Behavior Technician. Daniel is currently pursuing a degree in Special Education at Western Governors University. He has previous experience teaching in South Korea as an English Teacher for the Teach and Learn in Korea education program, and has eight years of additional experience working as a Summer Counselor with Ivy League English Summer Camp. Daniel is dedicated to helping children reach their full potential and actively finds new ways to engage with them. In his free time Daniel enjoys playing disc golf, trying new cuisines and playing board games with friends.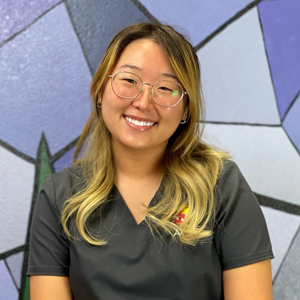 Ashley Lee, RBT
INTERVENTIONIST / SCHEDULER
Ashley Lee has served as a registered behavior technician at Autism Building Blocks for the past three years. She is currently a Pre-Nursing student at the University of Las Vegas, Nevada and hopes to pursue a career in Pediatric Nursing. Ashley is extremely passionate about child psychology and development. Her journey with child development started in her high school years where she was in top leadership with Best Buddies. Best Buddies is a global volunteer movement that creates opportunities for one-to-one friendships, leadership development, and inclusive living for individuals with intellectual and developmental disabilities. Ashley also attended a leadership conference in Indiana, headed by the founder Anthony Kennedy Shriver.
What Ashley loves most about working at ABB is that she can see the positive effects ABA therapy has on improving the behavior and functional ability of the clients we serve. In her free time Ashely enjoys spending time with her family and friends playing board games.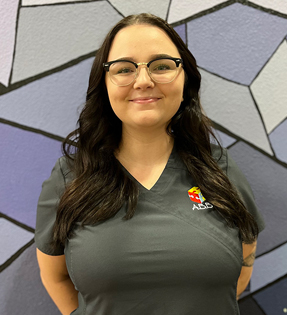 Alexis Woefel, B.S. RBT
INTERVENTIONIST
Alexis Woefel serves as a Registered Behavioral Technician at Autism Building Blocks. She has a Bachelors in Psychology with a minor in Anthropology from the University of Las Vegas, Nevada, and is planning to pursue a Masters degree in Education and Family Therapy. What Alexis loves most about working at ABB is that she is able to work with clients directly in a one-on-one setting and can see the positive impact our work has on our clients cognitive and behavioral functioning. In her free time Alexis enjoys watching movies, spending time with her family and discovering new music.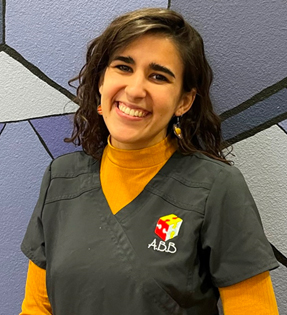 Jessica Mussio, B.S. RBT
INTERVENTIONIST
Jessica Mussio is a Registered Behavior Technician at Autism Building Blocks. Jessica Mussio graduated from UNLV with a major in Psychology and a minor in Biology. She earned her Master's in Special Education with an emphasis in Applied Behavior Analysis in 2022 and is continuing to acquire the certification requirements to become a BCBA in 2023. Throughout her undergraduate career, Jessica worked in the Auditory Cognition and Development Lab where she gained experience working with children and gained experience in a research setting. Her involvement in the field of psychology sparked a love for pursuing a career in therapy. Upon earning her BCBA license, Jessica plans to continue her education to earn her Master's in Clinical Mental Health Counseling to incorporate a breadth of both disciplines. Beyond her studies, Jessica enjoys exploring nature, going on adventures with her family, two cats and two dogs, writing songs, jam sessions and stargazing. Through music, she finds inspiration and joy and wants to spread that joy. During the intermissions of life's activities, Jess loves to play piano, guitar and sing. As a therapist, she hopes to incorporate music into therapy to encourage people to find happiness and expression through music. Jessica enjoys being a part of the ABB team because it allows her the opportunity to create meaningful and fun experiences for children while making a positive impact in their lives.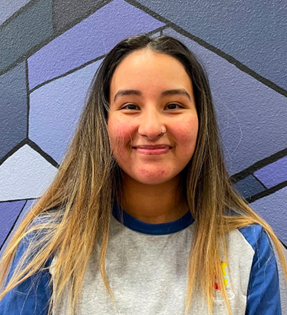 Cindy Rocha, B.A. RBT
INTERVENTIONIST
Cindy Rocha is a Registered Behavioral Technician at Autism Building Blocks. She has a Bachelor's degree in Mass Communication and Women's studies from the University of Alaska, Anchorage. Cindy is currently pursuing a Master's degree in Applied Behavioral Analysis and plans to become a Board Certified Behavioral Analyst. She is passionate about working with children and helping them achieve their academic, cognitive, and behavioral goals. Cindy loves being part of the ABB team because it gives the opportunity to work directly with clients and make a difference in their lives. In her free time Cindy enjoys spending time with her children, traveling and hiking.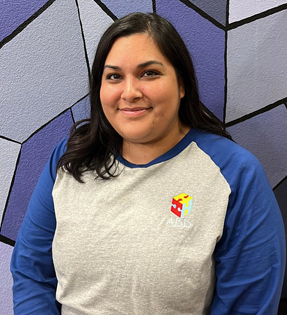 Maritza Lopez, RBT
INTERVENTIONIST
Katrina Espejo, B.A. RBT
INTERVENTIONIST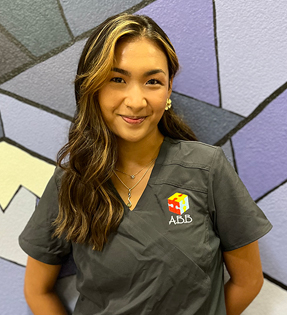 Rochelle Mokiao, B.A. RBT
INTERVENTIONIST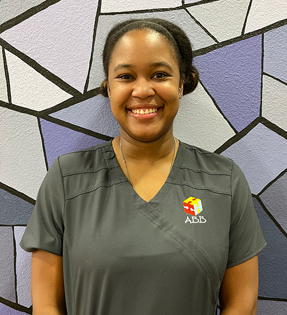 LaDamoneek Broadus, B.A. RBT
INTERVENTIONIST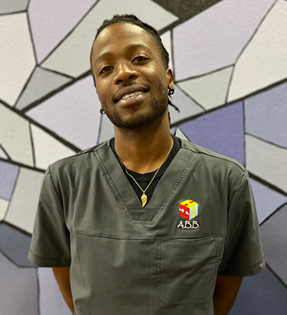 Kevin Martin, RBT
INTERVENTIONIST
Jennifer Martinez, RBT
INTERVENTIONIST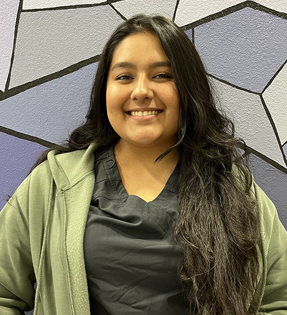 Evelyn Garcia Martinez, RBT
INTERVENTIONIST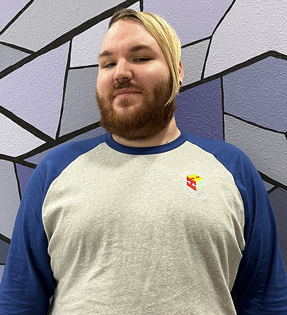 Taegan Neely, RBT
INTERVENTIONIST